(Editor's note: As of this writing, a tourist visiting Hawaii was later diagnosed with coronavirus after he left the islands. One resident has been contacted and has self-quarantined. Everyday, new information is revealed about the Wuhan coronavirus, and it changes over time. Here's what's known today. We urge you to do your own research for the most up to date information. )
What You Need to Know about the Wuhan Coronavirus
Written by Ron Brown © 2020
What's the Correct Name for It?
(1) Wuhan Coronavirus [pronounced "WOO-hawn"]
(2) 2019-nCov
(3) COVID-19
(4) SARS-CoV-2
These are all different names for the same thing.
Size and Shape of Virus Particles
Doing an online search for "Coronavirus" will produce verbal descriptions stating that the shape of both common flu viruses and coronaviruses can be filamentous (long and stringy) as well as round.
But clicking on "Images" will show many photographs from electron microscopes and the virus particles are invariably spherical or ball-shaped. No filamentous particles have I seen.
Size-wise, flu particles range from 80-to-120 nanometers in diameter.
Size and shape of the virus particles is important when we get to the topic of face masks and what it is that we can realistically expect the masks to filter out.
N95 Face Masks
According to the UCLA Department of Epidomology, an N95 face mask "blocks about 95 percent of particles that are 0.3 microns in size or larger."
0.3 microns equates to 300 nanometers.
The size of the virus particles we're trying to block is smaller than what the mask is capable of.
Influenza A and B virus particles are 80-to-120 nanometers in diameter.
"The 2019-nCoV is a large-sized virus (approximately 120 nm in diameter)." according to the Plasma Protein Therapeutics Association (PPTA) is a dynamic trade association that represents a sector of the biologics and biotechnology industry.
In the above sentence, "nm" is the abbreviation for nanometers.
CONCLUSION: An N95 face mask provides you with little if any protection against a virus. At best, your mask will shield your neighbor from your sneeze droplets (which may contain virus particles along for the ride) just as your neighbor's mask can stop his sneeze droplets from reaching you. (Editor's note: Of course some protection is better than none; see what the CDC recommends on face masks here.)

How Face Masks Are Rated
The letter "N" at the beginning of the rating — N95 — means the mask is "Not oil resistant."
The letter "R" — R95 — means the mask is "Resistant to oil."
The letter "P" — P95 — means the mask is "Oil Proof."
The number "95" — N95 — means the mask will remove 95% of all particles greater than or equal to 0.3 microns.
The number "99" — N99 — means the mask will remove 99% of all particles greater than or equal to 0.3 microns.
The number "100" — N100 — the mask will remove 99.97% of all particles greater than or equal to 0.3 microns.
https://www.envirosafetyproducts.com/resources/dust-masks-whats-the-difference.html
Asymptomatic Spread
Infecting other people before "presenting" the illness yourself is called asymptomatic spreading.
The original story: A woman traveled (1/19) from Shanghai to Germany on a business trip "and displayed no signs of the disease." She met with a German businessman on 1/20 and 1/21. She left Germany on 1/22.
The man got sick on 1/24. He recovered and returned to work on 1/27. On 1/28, three coworkers of the businessman tested positive for the coronavirus. One of those three had also been in contact with the same businesswoman. View the original story here.

*********
The above report was later shown to be false in this article. Contrary to the original story, the woman "had experienced mild symptoms and was taking fever-suppressing medication at the time she [met with and] infected two colleagues."
"[This] does not mean on its own that asymptomatic spread cannot or has not happened. Chinese officials have reported some other cases of asymptomatic spread."
(Notice: We do not give medical advice.  We may write about general health topics with regard to emergency preparedness but this is not medical advice.  Please contact your medical professional if you have symptoms.)
How Long do Virus Particles "Live"? And How Can You "Kill" Them?
How long can a virus "live" on a hard surface — a doorknob, tabletop, computer keyboard, car door handle, car steering wheel, cell phone, light switch, toilet handle, TV remote, musical instrument, child's toy, house key, ladies' purse, and toothbrush/toothbrush holder? And what "kills" a virus — heat or cold?
Based on the SARS (Severe Acute Respiratory Syndrome) and MERS (Middle East Respiratory Syndrome), coronaviruses can persist on surfaces and remain infectious (at room temperature) for up to

nine days

.

LOW temperature and high humidity will

increase

the "lifespan" of the virus.
What cleaning solutions work
against coronaviruses

?

According to Professor Günter Kampf from the Institute of Hygiene and Environmental Medicine at the Greifswald University Hospital, "If these agents are applied in appropriate concentrations, they reduce the number of infectious coronaviruses by four so-called log steps within one minute: this means, for example, from one million to only 100 pathogenic particles."
Incubation and Quarantine Period
At this point (2/13/2020), the WHO (World Health Organization) recommends a quarantine of 14 days for those suspected of having the Wuhan coronavirus.
But a study published 2/9/2020, written by 37 specialists, says the incubation period can be up to 24 days, not just 14. Their conclusion was based on data from 1,099 confirmed coronavirus patients at 552 hospitals in 31 Chinese provinces and municipalities.
According to Time magazine on 2/10/2020, the U.S. currently has over 800 people quarantined on six different military bases.
If the 24-day incubation period be true, we are or will be releasing folks from quarantine early. Whereupon they can carry the coronavirus home to the rest of us. Wowzers!
Sources of Info
CDC (Centers for Disease Control)
Official (and real-time) updates on coronavirus outbreak
About the Author
I'm a retired engineer. I live in the countryside in upstate New York (not to be confused with New York City). My only real claim to fame is a series of eight books on Amazon entitled "The Non-Electric Lighting Series." Each book in the series is available in both Kindle and paper format. The series has been well received. Whenever I'm feeling sorry for myself I review the readers' comments. And I always come away smiling. Gee, maybe I'm not such a bad guy after all.
Image by PublicDomainPictures from Pixabay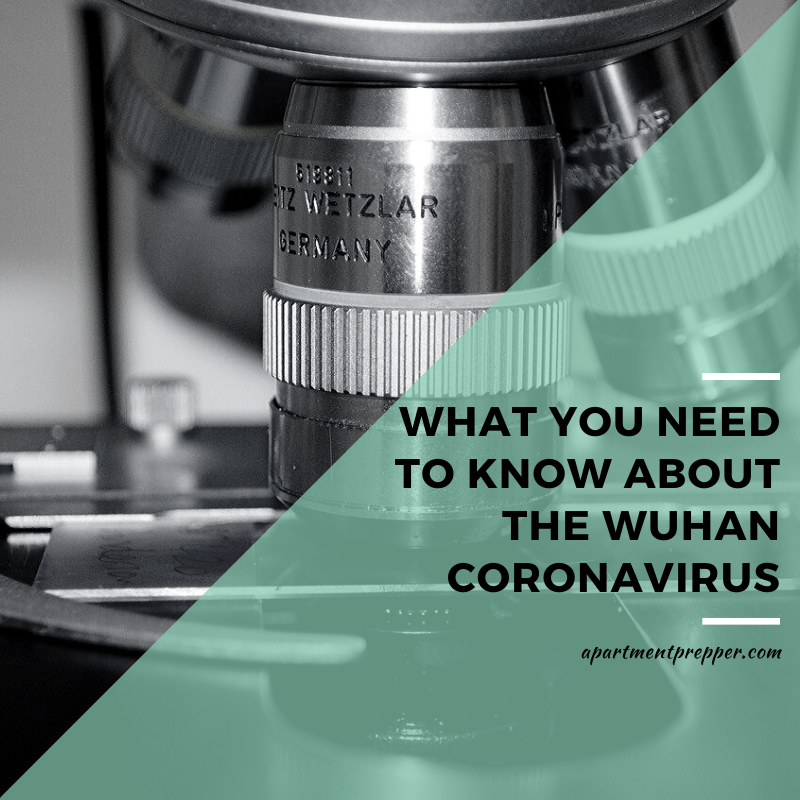 (Full disclosure: This article has affiliate links. This means that if you purchase via a link, I may receive a small percentage. This doesn't cost you anything extra but helps the blog out. Of course it is always your choice if you want to click through any of my links.)