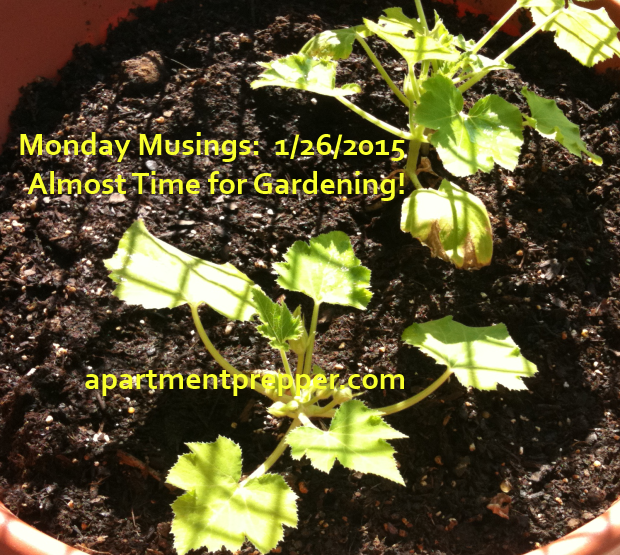 This post is by Bernie Carr, apartmentprepper.com
Welcome to another Monday Musings, where we share interesting links about all things preparedness, as well as updates on the blog.
First the blog updates…
A Time to Endure Giveaway   We got some great responses to the question:  What threats are you most concerned about this 2015?  What steps are you taking to prepare? The winner of the drawing was Dee who has been notified via email.
Almost Time for Gardening  We're starting to see some good weather out here in Houston, and even less cold is expected next week.  I know many parts of the country are still in a deep freeze, but with the weather changes we are seeing now, our thoughts are turning to starting the planting season.  One of the local TV news anchors even mentioned he already planted his entire garden last week.
I will write more about the getting ready for growing season soon.
Now for the links…
How To Easily Grow an Endless Supply Of Onions Indoors
Feeling Lost? Start Here if You're New to Prepping
Your ePreparedness Binder – Saving Stuff from the Internet for SHTF!
8 Delicious Ways to Use Freeze Dried Vegetables
12+ Easy Homemaking Tips for the Busy Homesteader
Know Your Stuff: The 110 Best DIY Tips Ever
Take care and have a great week everyone!
© Apartment Prepper 2015