This post is by Bernie Carr, apartmentprepper.com
A couple of weeks ago, we were discussing the cyber threat to the public infrastructure.  If you were to have a power outage, would you know what to do with the food in your refrigerator and freezer?  I created the infographic below to give you a few things to think about: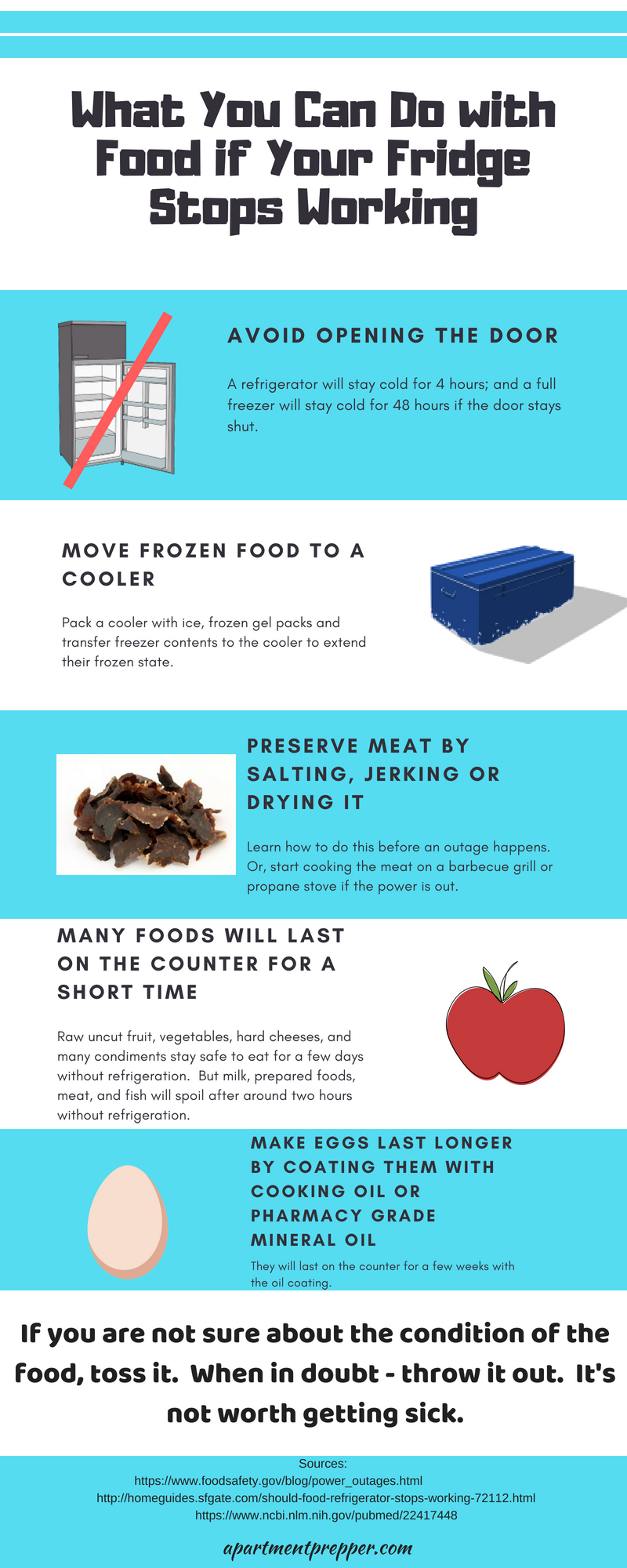 For more information, here are a few articles:
Fridge Items that May Last through a Power Outage
Beliefs About Fridge and Freezer Storage – Are They True or Not?
Can you Live Without a Refrigerator?
How to Make Eggs Last Longer without a Refrigerator
Have you gone through an extended power outage?  What did you do with your fridge food?  Please share in the comments.
Money-saving deals for you!
Here are a few links to items referred to in the article and a few others are helpful for moving:

Mineral oil:  This is pharmacy grade mineral oil that can be used to make eggs last longer.  

Gel packs for coolers I like having a lot of gel packs in case power goes out, they keep the freezer cold.

Food dehydrator  This one is reasonably priced and has a lot of happy users.  


Help support Apartment Prepper! Your purchases via my Amazon link help me earn a small commission.  Thank you!
For more tips on prepping on a small budget, read my latest book: