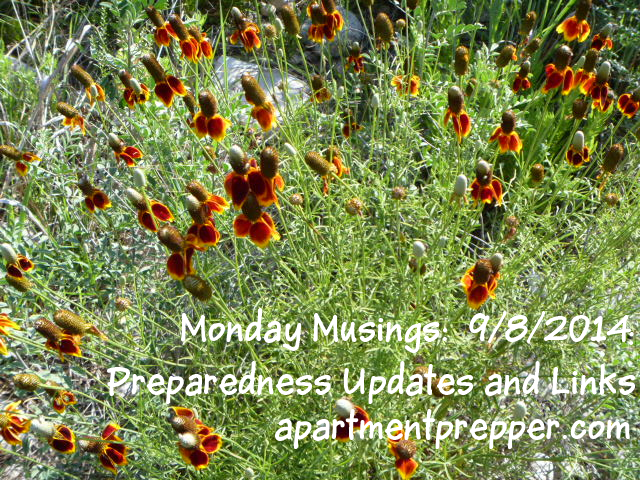 This post is by Bernie Carr, apartmentprepper.com
Welcome to another Monday Musings, where we share interesting links about all things  preparedness, as well as updates on the blog.
First the blog updates…
September is National Preparedness Month as we mentioned in yesterday's post.
We're having to look through our food storage to rotate items for freshness.  I hate to see anything go to waste, so we periodically go through our emergency items.  I know… I know, many food items can go well past their expiration dates, but how far past is safe?  No one really knows so I prefer to err on the side of caution.   What if you were relying on canned food that are five years past expiration, only to find out they emit ba bad smell by the time you open it?  Things would be much worse in a disaster when items are scarce.
Thanks for being our sponsor   A big thank you to Ready Made Resources for renewing their sponsorship with us!  Please continue to visit our sponsors  – they help keep the lights on at Apartment Prepper!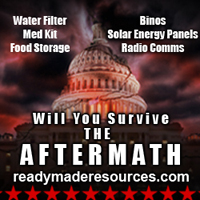 Vote for me!  I got a really positive responses about Monday Musings when we ran our first poll ever.  If you like Apartment Prepper, please go out and vote for me!
Now for the links…
Mommy, I Have to Go Potty! Make Your Own Emergency Toilet
Drought in Spain means massive olive oil shortage in months ahead
"Grid Jihad": What If You Had a Week to Prep for the End of the World?
Looking out for your finances as a renter
Ten Steps To Turn Financial Disaster Into Financial Independence
Take care and have a great week everyone!
© Apartment Prepper 2014